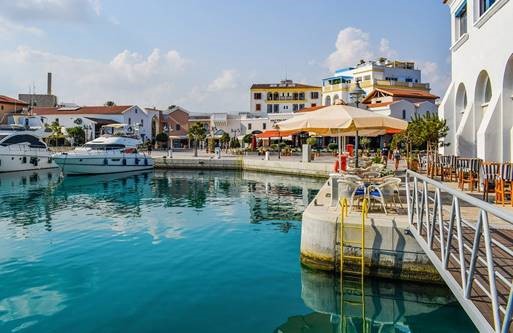 There are many reasons why Cyprus is worth considering when thinking about a move overseas. Here's just a few:
Fabulous climate with more than 300 days of sunshine in a year
Over 60 blue-flag beaches
Ranked No. 1 safest among small countries in the world
One of the countries with the lowest air pollution in the EU
High quality education from pre-school to university
Excellent private and public health care
English is widely spoken all over the island and used as the prevailing business language
Cyprus is an EU member state
Numerous tax benefits for individuals and companies
Cyprus perfectly combines a well established pro-business environment in the EU, with a high quality lifestyle, making it very attractive for High-Net-Worth Individuals ("HNWIs"). Senior level Executives and their families to live and work in Cyprus. Furthermore, Cyprus is a cosmopolitan island with a large proportion of its population originating from overseas, creating a unique and diverse culture.
Here at UHY we understand that emigrating to a new country is not an easy decision. There are many things to consider to make sure you end up with the right decision. While considering a move to Cyprus – permanent or temporary – we set out below a summary of the key issues to consider:
Immigrating and citizenship in Cyprus
Cyprus is a full member of EU. If you are a citizen in another member state of the European Union or the European Economic Area (EEA) or Switzerland, you are free to move to Cyprus. You will also enjoy the same rights as Cypriot citizens. This includes engaging in economic activities such working and operating companies.
Non EU citizens
Strict regulations apply if you are not an EU citizen or a citizen in any of the EEA countries (Norway, Iceland, Liechtenstein) or Switzerland.
As a non EU citizen wishing to take permanent residence in Cyprus you can take advantage of the residence permits available from employment at foreign companies.


Acquisition of property in Cyprus
In general, immovable property transactions are regulated by a number of Cyprus Laws that generally follow respective UK laws. Foreigners who purchase property in Cyprus have the same rights as locals and can be rest assured that their property rights and ownership are secured.
EU nationals are allowed to purchase any type of Cyprus property without any restrictions. Restrictions do apply for Non-Europeans.
For more information please see our website <Acquiring Property in Cyprus>
The Benefits for Non Domiciled Tax Residents of Cyprus
Cyprus tax resident individuals, who are also 'non Cyprus domiciled', are able to enjoy a number of additional tax advantages. In general, individuals can be deemed as non-domiciled if they have not been born in Cyprus ("domicile of origin" is outside of Cyprus") or have not lived in Cyprus for at least 17 consecutive years ("domicile of choice")
For more information please see our website <The Cyprus Non Domiciled Tax Resident Individual>
Advantages of the Cyprus Holding Company
Although it is not a requirement for the owners of a Cyprus registered company to be resident in Cyprus, there are clear advantages in doing so, especially when forming a Cyprus Holding company, which can provide simultaneously the ability of ownership and control on other companies, as well as offering a number of tax benefits on both a corporate and personal level.
For more information please see our website <Take a Look at the Cyprus Holding Company>
Some other advantages of using and relocating to Cyprus
A democratic and free society with a well established legal system.
Excellent location for business in the Middle East, Eastern Europe and North Africa.
Good air connections.
Excellent telecommunications. (High speed broadband Internet networks cover most of the island)
Modern banking system
Excellent residential and office accommodation.
Low cost of living.
Crime free society and high quality of life.
The membership of the EU enables employment of any EU national without complicated procedures. Non EU personnel may also be employed following the required procedure for securing work-residence permits.
Full membership of the EU and of the EURO Zone.
Compliance with OECD and FATF standards.
No exchange controls.
Whether you might be considering relocating your family temporarily or permanently to Cyprus, or setting up an office in Cyprus, our team is ready to support you.
We can provide you with a personal and comprehensive service aiming to help you meet every need both during your first months in Cyprus and thereafter.
For more information on how we can assist you with this matter please contact Mr Antonis Kassapis (tel:+357-22379210) or email uhy@uhy.com.cy
This content of the article should be considered to be of a general nature only not referring to any particular business. Before proceeding with any action, please request further advice relating specifically to your business. We will be very pleased to be of assistance