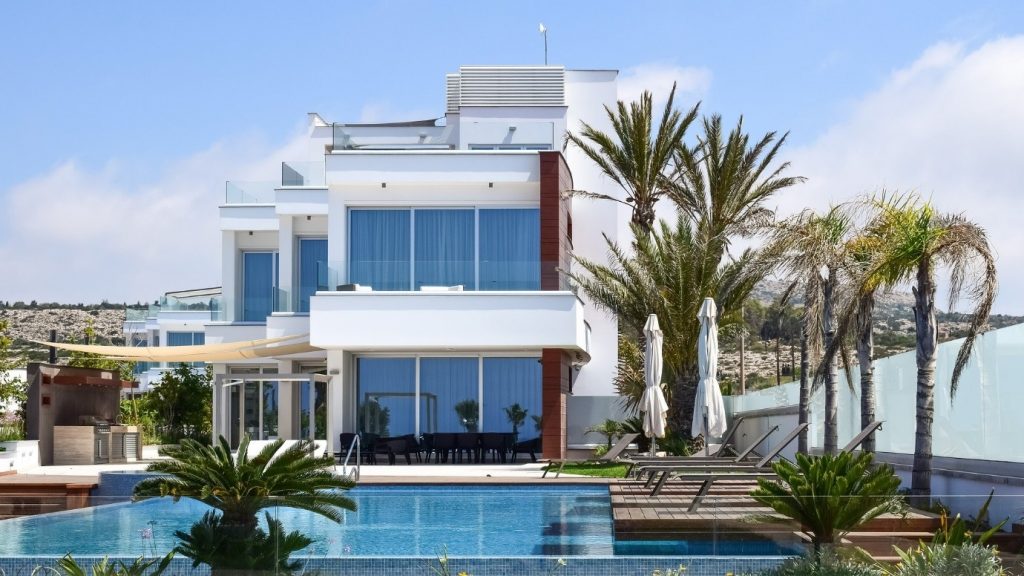 Cyprus permanent residency
Cyprus Permanent Residency (PR) is a legal status which entitles Non-EU citizens (known as Third Country citizens) and qualifying dependents to enter and stay as permanent residents in Cyprus with no limitations. It is also known as a Cyprus immigration permit or unlimited residency.
There are numerous benefits offered to a holder of PR in Cyprus, outlined in detail further below, such as a PR holder can obtain easily visa to visit other EU countries, and furthermore after 5 years of having obtained the PR, the holder can, under certain conditions, apply for citizenship.
How to obtain Permanent Residency in Cyprus
A PR permit can most commonly be obtained in one of the following ways:
by acquiring property in Cyprus (the Fast-Track or normal track ); or
by applicants (and their family members) who have lawfully stayed in Cyprus for a continuous duration of more than five years
Applications for a PR permit can be made via one of the following routes:
"Fast-track" Permanent Residency )also known as a Regulation 6 (2) application)
Permanent Residency on a "normal-track" basis (known as Category F application)
Permit for Permanent Residency for Non-EU Citizens Residing in Cyprus
Permit for Permanent Residency for Non-EU Citizens and Family Members
Permit for Permanent Residency for EU Citizens ("Yellow Slip")
Benefits of Permanent Residency in Cyprus
Regulation 6 (2) Permanent Residency Permit gives a Non-EU national the ability to remain in Cyprus permanently with no renewal obligations;
Lifts travel restrictions and complicated visa requirements (i.e. Visitor's Visa) across the EU, allowing easier entry to the Schengen zone;
Once granted, the Permanent Residency Permit covers the entire family: the main applicant and spouse, their parents and dependents;
Fast-track application process – all applications are assessed by the Civil Registry and Migration Department, and the Ministry of Interior issues final permission within two months after filing;
In the applicant's absence, the application might be handled and filed by a representative on their behalf;
If the Permanent Residency Permit holder is a Cyprus tax resident, he or she is exempt from tax on worldwide dividends and interest income for a period of 17 years. Furthermore, a Cyprus tax resident is exempt from paying tax on profits on the disposal of securities.
"Fast-track" Permanent Residency (also known as a Regulation 6 (2) application)
The Fast Track Permanent Residency route is a simplified procedure for giving Permanent Residency Permits to Non-EU nationals who seek to invest in Cyprus. Here are the requirements:
Financial Criteria
Purchase of a "first-time" selling residential property in Cyprus for a minimum of €300,000 (non-inclusive of VAT).;
Maintain a three-year fixed deposit account with a Cyprus bank for at least €30,000; monies must be deposited from sources outside Cyprus.
Show proof of a secured annual income of at least €30,000 earned abroad (raised by €5,000 for each dependent included in the application, and €8,000 for each parent of the primary applicant and/or spouse).
In addition to meeting the aforesaid financial requirements, the applicant, their spouse, parents, and dependents, if applicable, must meet all of the following conditions:
Have a clean criminal record;
Declare their desire not to work in Cyprus (although Permanent Residency Permit holders may own a Cyprus company and earn dividends from its profits);
State that they have a secured annual income from abroad;
Ensure that the applicant's name is not on the list of those whose property has been ordered to be frozen by the EU;
After receiving the Permanent Residency Permit, successful applicants must visit Cyprus within one year to receive their permit and have biometrics taken by the authorities (for issuance of the Permanent Residency card), and then once every two years thereafter.
Permanent Residency on a "normal-track" basis (known as Category F application)
A third-country national may apply for permanent residency ("normal-track basis") after renting out a home or purchasing a house/apartment of any value. The following are the bare minimum:
A minimum annual secured annual income of about EUR 10,000 from sources outside of Cyprus (increasing by approximately EUR 5,000 per dependent);
The applicant does not have a job in Cyprus;
Income is acquired from legally permissible sources in other countries;
Income is secured and provides long-term support for the applicant and their family (with supporting proof that the financial requirements of the family are sufficiently addressed);
No criminal history;
There is no sanction order against the applicant or any of his/her relatives.
Some other advantages of using and/or relocating to Cyprus
A democratic and free society with a well established legal system.
Excellent location for business in the Middle East, Eastern Europe and North Africa.
Good air connections.
Excellent telecommunications. (High speed broadband Internet networks cover most of the island)
Modern banking system
Excellent residential and office accommodation.
Low cost of living.
Crime free society and high quality of life.
The membership of the EU enables employment of any EU national without complicated procedures. Non EU personnel may also be employed following the required procedure for securing work-residence permits.
Full membership of the EU and of the EURO Zone.
Compliance with OECD and FATF standards.
No exchange controls.
Whether you might be considering relocating your family temporarily or permanently to Cyprus, or setting up an office in Cyprus, our team is ready to support you.
We can provide you with a personal and comprehensive service aiming to help you meet every need both during your first months in Cyprus and thereafter.
How we can help you
Our team of experienced and qualified professionals can provide a wide range of services in relation to the Application for Permanent Residency in Cyprus and any other related Services.
For more information on how we may be able to assist you and your business please contact us at uhy@uhy.com or call (00357) 22379210.
The contents of this publication should be considered to be of a general nature only not referring to any particular business. Before proceeding with any action, please request further advice relating specifically to your business. We will be very pleased to be of assistance.